A few words about Karystos
Karystos, a picturesque coastal town nestled on the southern shores of the Greek island of Evia , beckons visitors with its captivating beauty and rich historical significance.As you wander through its winding streets , you'll find yourself enchanted by a harmonious blend of natural wonders and charming architecture. 
The town's most prominent feature is its breathtaking coastline, adorned with pristine beaches that stretch along the azure Aegean Sea . Soft golden sands invite sun-worshippers to bask in the warmth while the crystal-clear waters tempt swimmers and water sports enthusiasts alike . Whether you seek relaxation or adventure, Karystos offers a perfect coastal retreat. 
The town itself showcases a fusion of traditional Greek charm and modern amenities. Lively tavernas , cafes and shops line its streets. Take a leisurely stroll through the narrow lanes and you'll encounter delightful surprises around every corner, from quaint courtyards adorned with blooming bougainvillea to hidden squares bustling with locals . The Cavodoro traditional restaurant,   one of the oldest buildings of the town ( est 1897 ) in the alley next to the main square ( Amalias square ) ,is a must , one has to visit !
Karystos also boasts a rich history that dates back thousand of years .Ancient ruins , such as the imposing Venetian Costello Rosso fortress , the Byzantine Church of Agia Paraskevi or the magnificent dragonhouse ( drakospito ) on the top of Ochi mountain , stand as reminders of the town's storied past.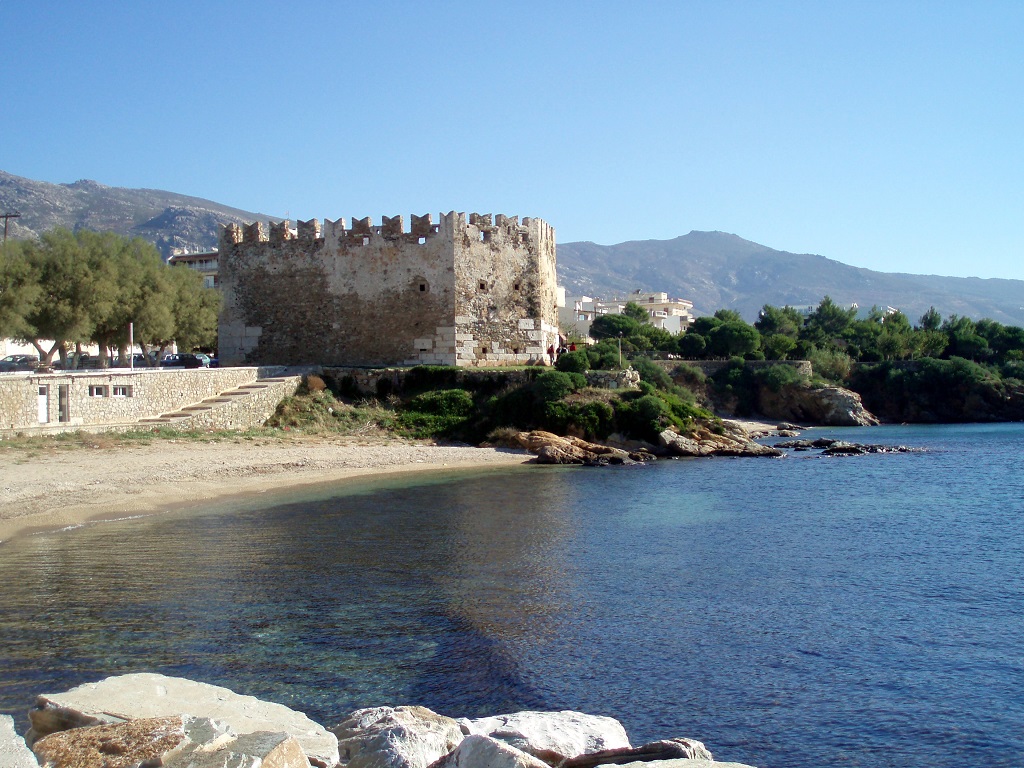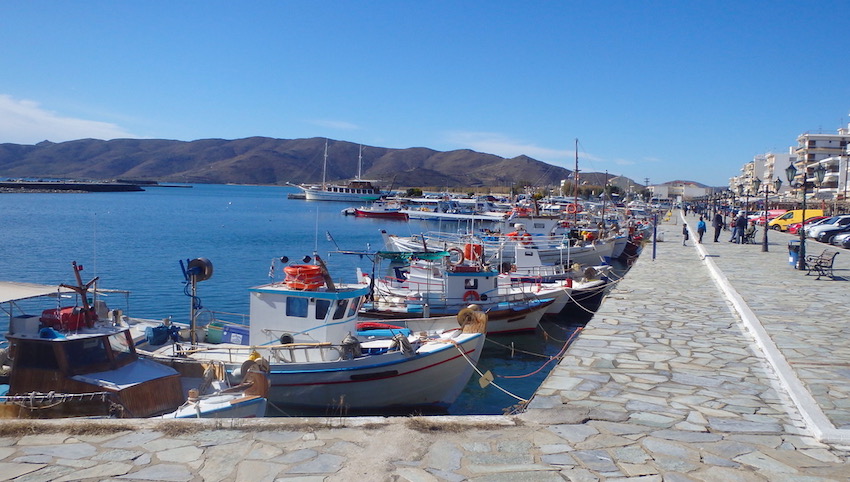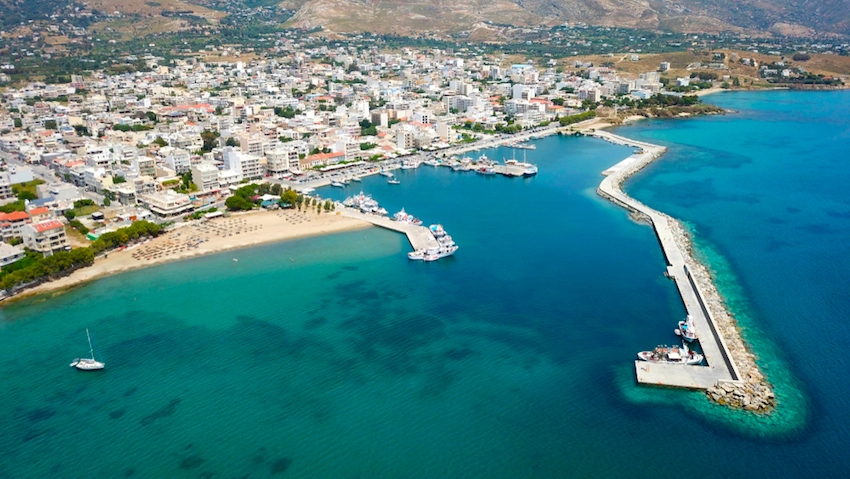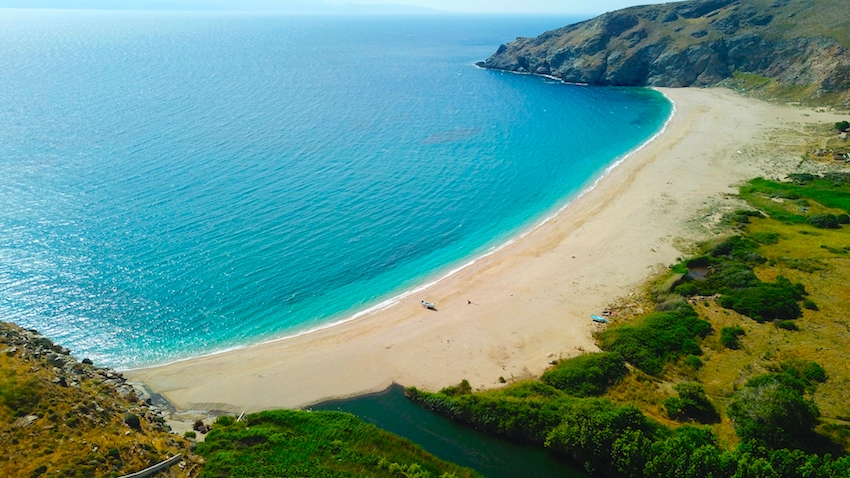 History enthusiasts can explore the Archaeological Museum, which houses a remarkable collection of artifacts , offering glimpses into the region ancient civilisations. 
Nature lovers will find themselves in awe of the surrounding landscapes. Just beyond the town's borders , the imposing Ochi mountain range rises majestically , offering hiking and trekking opportunities amidst lust forests , like the ancient chestnut forest , and awe-inspiring vistas . The Dimosari Gorge , a verdant paradise teeming with waterfalls and wildlife , beckons adventurers to explore its hidden wonders . 
Whether you're seeking relaxation, cultural immersion , or outdoor escapades , Karystos provides an idyllic destination that captures the essence of Greece's natural beauty and rich heritage. It is a place where ancient history intertwines with modern-day pleasures , leaving visitors with unforgettable memories of this coastal gem on the island of Evia .